Every day hundreds of workers around Australia & New Zealand use Comply Flow to manage their licences, qualifications, job tickets and training so that they can become compliant to go on site.
We know first-hand from companies operating across mining sites, properties, and civil and construction projects that keeping track of - and sharing - worker competencies across multiple clients, sites or projects is one of the biggest challenges in ensuring worksite safety. When managed incorrectly, the results can be costly, and yet the solutions currently available fail to solve the industry-wide problem.
That's why we are excited to finally introduce Comply Flow Connect, the free/lite version of our award-winning safety management solution. Connect makes it easier than ever for companies and their suppliers to request and share worker requirements and records, thereby reducing costs and administrative overhead for both sides of industry.
With this major update, we're building upon the Comply Flow eco-system of thousands of companies across Australia & NZ who can now share their Workers with anyone (no account required). Even better, Connect is free, forever.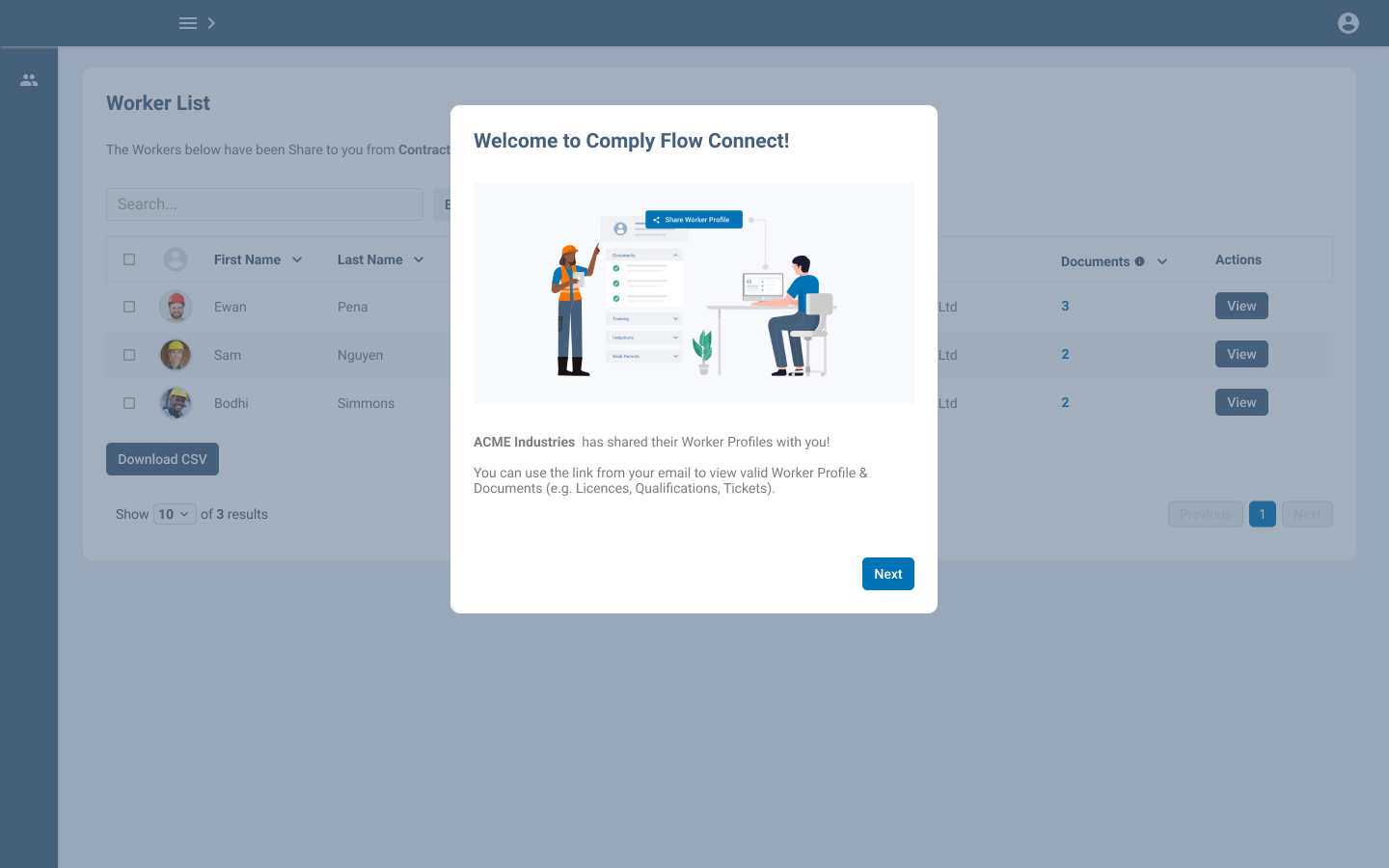 This release is an essential step in our long-term product roadmap and allows suppliers everywhere to manage their own safety and compliance requirements.
What's changing?
Until now, contractors and suppliers had to be invited by a host organisation/client to use Comply Flow. With this new release, any supplier who needs to manage their HR documentation requirements can register for free and use our intuitive cloud-based software and global documents to manage their workforce.
Existing Comply Flow customers (with a contractor account) can easily share worker profiles, and their global documents, with anyone who requires them (i.e. for compliance). If your workers have a 'Standard' Comply Flow licence, the status of their papers will also be shared (e.g. approved, under review, or expired).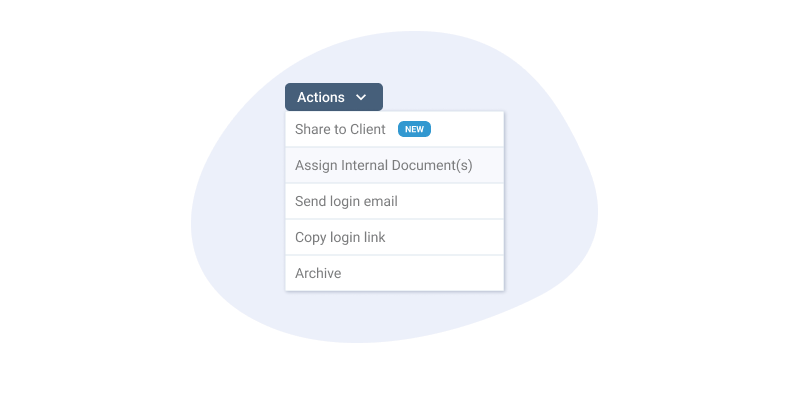 Looking for an easy way to share your worker competencies? Say goodbye to sharing worker competencies with spreadsheets and emails. Try Comply Flow Connect today and access free HR and compliance tools (a valid business email address is required).
Coming Soon
In the past 12 months, Comply Flow has undergone a raft of changes including:
A move to shared-cost licences (one licence is valid to share each worker with unlimited clients of the same licence tier)
Mapping common insurances, tickets and qualifications to 'Global Documents' (eliminating duplicate requests for each client connection)
A design refresh to deliver a slicker UX for our contractors
In the next few months we will be launching:
More Worker Sharing features and improvements
A real-time safety monitoring dashboard (used in conjunction with Live Access)
An updated Inspection management app
This release is just the beginning of Comply Flow Connect. We have a suite of tools on the way to make managing workers, training and company pre-qualification much simpler than ever before.
Be the first to hear about new features
If you'd like to learn more or receive updates you can join our mailing list by messaging 'subscribe me' and your email via the Messenger at the bottom right of the page.