Mitchell Bourne
Managing Director
Mitchell oversees the development and management of Comply Flow's cloud services and system. With over 18 years of experience specialising in SaaS-based products and web development, his extensive product and industry knowledge have been invaluable to the development of Comply Flow's industry-leading solutions.

With professional experience in Marketing, Accounting, Business Intelligence, UX Development and HR Management in IT, food logistics and mobile applications, Mitchell's expertise has ensured that Comply Flow delivers high-value risk and compliance solutions that remain highly responsive to client needs.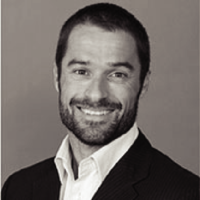 Sam Bourne
Director of Risk & Compliance
Sam has over 20 years of expertise specialising in safety, compliance and risk management. He has held various advisory and executive positions within property management, construction, government organisations and consulting firms including Stockland, Risk Factors Australia, CBRE, Macquarie (Real Estate Management Services) and Australia Post.

Sam's extensive knowledge of industry needs and regulatory environments provide strategic direction and ensures that Comply Flow delivers effective ERM solutions that meet industry safety standards and expectations. He holds a Master's in Safety Science and a Bachelor of Engineering.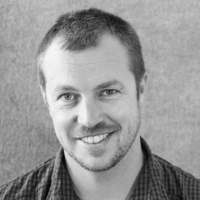 John McCann
Head of Product
Since joining in March 2021, John has been successfully driving the transformation of Comply Flow's core industry product including an overhaul of development processes, refinement of product strategy, and leading massive improvements to UX, digital marketing, SEO & website re-development.

With over 16+ years of experience leading cross-functional teams in senior product roles, including INKIDs, Time Doctor, Futura Group, CoAssemble, Futura Digital and most recently as Group Product Manager for Mudbath Digital, John's extensive experience in user-driven product development, process re-engineering, UX and digital marketing has been vital to Comply Flow's current product transformation.

Bob Denby
Chairman of the Board
Bob has over 35 years' experience in the maintenance repair and operating (MRO), Hardware, Electrical and Safety distribution, Heating Ventilation and Air-Conditioning (HVAC), Retail and Franchise, Seafood and Dairy industries across Australia, New Zealand & P.N.G.

Bob has held Managing Director & General Management positions in Australia & New Zealand in the industrial, safety, electrical and hardware operations of the Howard Smith and the Wesfarmers group of companies. He is a professional director, a proud & active member of the Australian Institute of Company Directors (A.I.C.D.) and has extensive and significant governance experience and expertise in Merger & Acquisition activities, business strategy development, analysis, financial forecasting and reporting.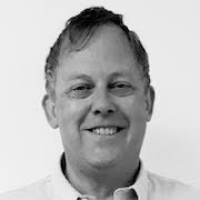 Phil Wallach
Chief Technology Officer
Phil has over 35 years experience in software design and engineering, with a proven track record of developing and maintaining sophisticated commercial software systems across a range of IT platforms and technical environments.

Starting his technical career with Lend Lease in 1981, he has since developed software systems and major applications for organisations including Commonwealth Bank of Australia, Australian Securities and Investments Commission (ASIC), Softway, Deutsche Bank, AUSDOC, Sydney Light Rail, Australia Bank, Tower Technology and many others. Phil has broad experience with all phases of the software development lifecycle and was critical in building Comply Flow's system infrastructure from the ground up.